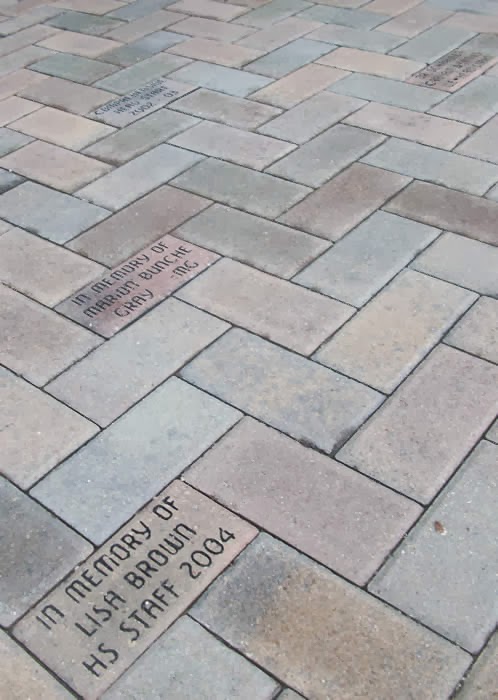 Invest in our community and leave your legacy by purchasing a brick or paving stone.  The inscription on your brick or paving stone can display your name, honor someone else, or memorialize a loved one. Your brick or paving stone can be inlaid at CAA's headquarters at Midpointe Crossing Complex in Bond Hill or at CAA's Ted Berry facility in the West End.

Each 4"x 8" Brick: $100
Each 12"x 12" Paving Stone: $300
To order a brick or paving stone, please download the order form, make your check payable to The CAA Foundation, and mail together to:
Cincinnati-Hamilton County Community Action Agency
Attn: CAA Foundation
1740 Langdon Farm Road
Cincinnati, OH 45237
All donations made to CAA are tax deductible.  Donors will be provided with a charitable giving form which can be submitted with your annual tax return.
For more information, contact Cheryl Chambers at 513.924.2087 or foundation@cincy-caa.org.