YouthBuild
CAA YouthBuild Academy is a training program that gives youth certifications in the fields of Healthcare and Construction and a high school diploma.

To be eligible you must be:
·       16-24 years' old
·       Out of School
What's in it for you?
·       STNA Certification or Construction Certification
·       High School Diploma
·       Mentoring
·       Career Readiness Training and Financial Education
Ready to get started? Please contact Jalisa Harris at 513-569-1276 or  j.harris@cincy-caa.org or click here to register for YouthBuild Orientation.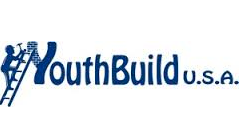 YouthBuild is a U.S. Department of Labor and Employment & Training Administration funded program operated by the Cincinnati-Hamilton County Community Action Agency's YouthBuild Academy.  Auxiliary aids and services are available upon request to individuals with disabilities.